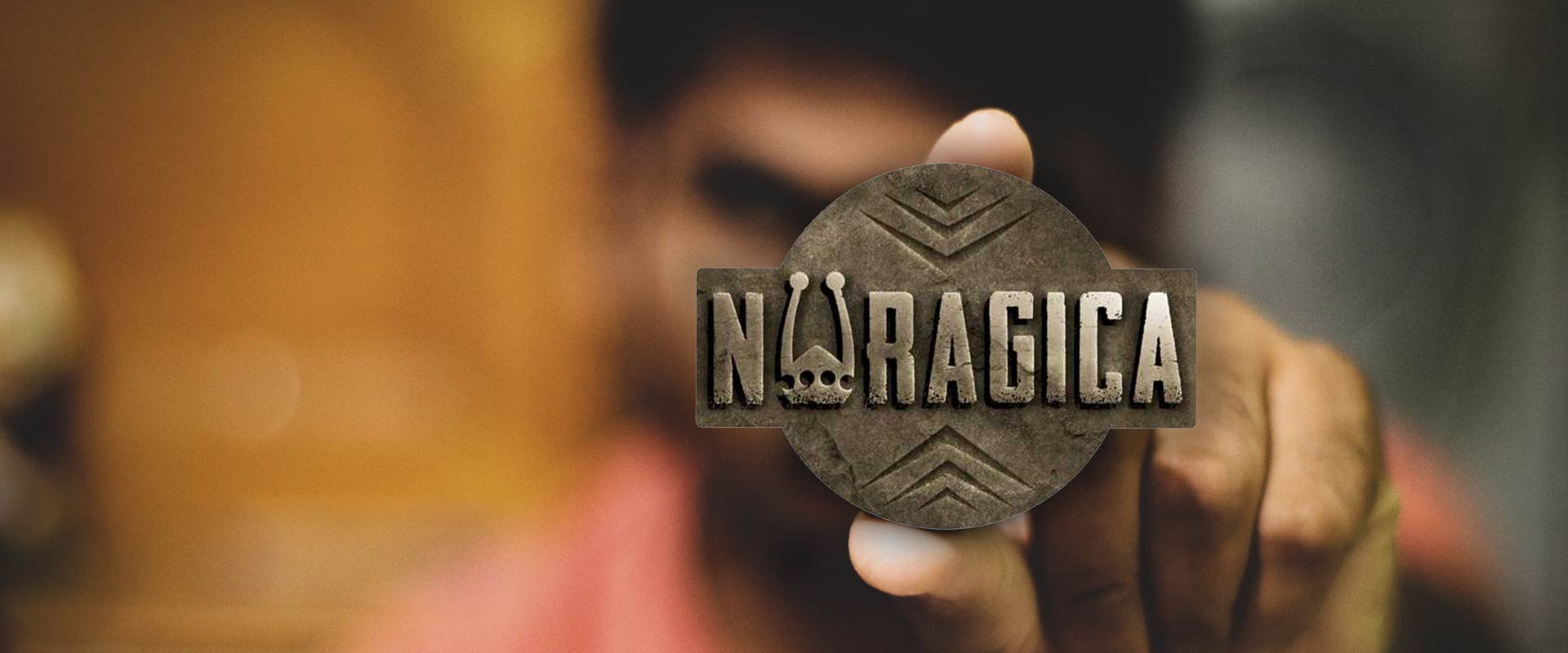 The innovative brand able to tell the tale of a millenary era.
The trademark NURAGICA®, conceived and created in 2017 by Sardinia Experience, has not only been designed to identify the evocative format of the earliest Sardinian population, but also as a serious promotional brand that can take the island culture to the foreign markets through many initiatives.
The logo, recalling the famous bronzetto, THE FOUR-EYED WARRIOR-GOD found in Teti, wishes to symbolize the ability to see the Nuragic Age with different eyes and from many points of view.
The viewer and the Virtual Reality are the tools used to stimulate curiosity towards a rich civilization often under evaluated even by the Sardinians.